Groundbreaking technologies were on display in May when the Defense Department's nine Manufacturing Innovation Institutes demonstrated advanced materials, engineering and manufacturing. 
Leaders from the Office of the Under Secretary of Defense for Research and Engineering in attendance included Deputy Undersecretary David Honey; Deputy Chief Technology Officer for Science and Technology Barbara McQuiston; and Director of Science and Technology Futures Dr. Kevin Geiss.
The DOD MIIs accelerate new technologies using federal funding combined with matching investment from academia, industry and state governments, building a national network of public-private partnerships and creating an industrial common for manufacturing R&D while advancing workforce education and development. Marshalling the best talent across the country, the network strategically aligns resources to address critical technologies and drive interconnected manufacturing systems. The DOD Manufacturing Technology Program, or ManTech, oversees the nine DoD-sponsored MIIs.
Central to the DOD MII mission is identifying industry partners, including small businesses, that have cutting-edge technologies that could benefit the warfighter. Through the MIIs, DOD invests in these industries which specialize in particular areas of advanced manufacturing.
Conversations with three of the nine institutes at the May 24 Pentagon event illuminated how technology acceleration is benefiting DOD and the Nation.
The American Institute of Manufacturing — Integrated Photonics specializes in silicon photonics.
Silicon photonics is a combination of silicon integrated circuits and semiconductor lasers. This technology enables faster data transfer over longer distances compared to traditional electronics, while utilizing the efficiencies of high-volume silicon manufacturing.
David Harame, chief operating officer of AIM Photonics, said his organization has three primary objectives.
The first objective is to advance state-of-the-art technologies in silicon photonics. "In our case, we're trying to advance integrated silicon photonics for the ecosystem in the U.S.," he said.
The second part is accessibility. "Our major objective is to make it available for DOD, small/medium enterprises as well as large companies," he said.
The third part is education and workforce development. "This is a very rapidly expanding area. And we have a very large education workforce development activity," he said.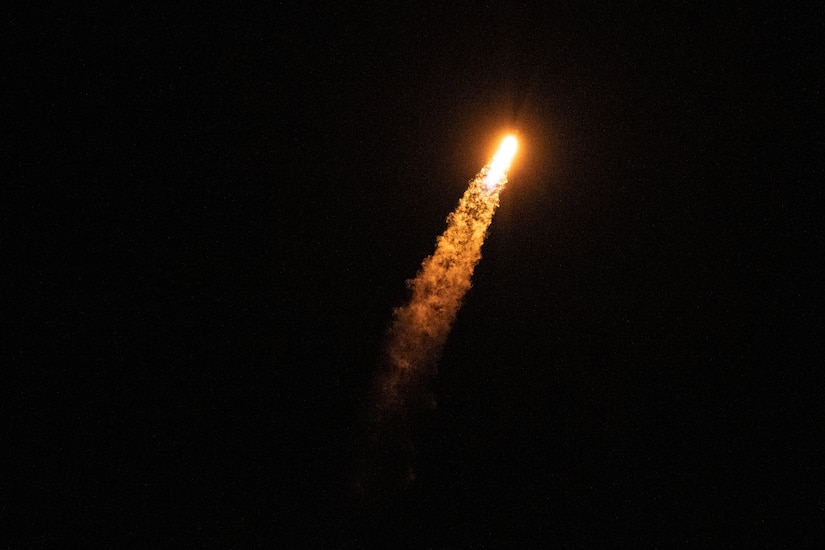 Some of the most exciting applications for photonics, he said, are COVID sensors. The Coronavirus Aid, Relief and Economic Security Act funding resulted in sensors that can detect COVID-19 in less than a minute from a drop of blood. Proteins associated with eight different viruses, including SARS-CoV-2, are contained in separate sensor areas of the chip. If someone has been exposed to any of the viruses, antibodies to those viruses in the blood sample will be drawn to the proteins and detected.
Joe Steele, senior director of communications and legislative affairs for LIFT — another of the Manufacturing Innovation Institutes — said his organization focuses on materials science, manufacturing processes and systems engineering, along with helping train the talent for advanced manufacturing.
Examples of focus areas that support the warfighter are lightweight armor and hypersonics.
LIFT, through its industry and DOD partners, managed a program to innovate the best materials and processes for designing a ship's hull, he said. The project, he said, developed innovative computer modeling to better predict where distortion, or warping, will occur when steel plates are welded together. That led the team to ultimately reconfigure the welding sequence, which will enable the use of lighter weight materials and reduce the amount of post-welding work.
Another LIFT project was designing an analog anti-lock brake system and electronic stability control system to help prevent Humvees from rolling over. The initial project was funded and managed by LIFT in collaboration with Ricardo Defense Systems, and led to the successful retrofitting of 10 Michigan National Guard vehicles with the optimized ABS/ESC system. The kit is now available for purchase by military units worldwide. Based on National Highway Traffic Safety Administration data from similar vehicle classes, ABS and ESC systems significantly reduce fatal rollovers by 74 percent.
"We're not a technology incubator. We're technology accelerators," he said.
John Wilczynski, executive director of the America Makes Manufacturing Innovation Institute, said his organization specializes in additive manufacturing, otherwise known as 3D printing.
Additive manufacturing produces components that can be made out of plastic, metal, rubber, polymers and ceramics. Having the capacity to additively produce parts strengthens the military's ability to operate with agility and speed, especially in contested environments.
"We primarily focus on applied research of the technology, making sure that it is a capable technology that can be used on a weapon system or a commercial system," he said.
America Makes additionally focuses on the qualification and certification of processes and materials, he said. Lack of qualification and certification is the main barrier to manufacturers fully adopting additive manufacturing.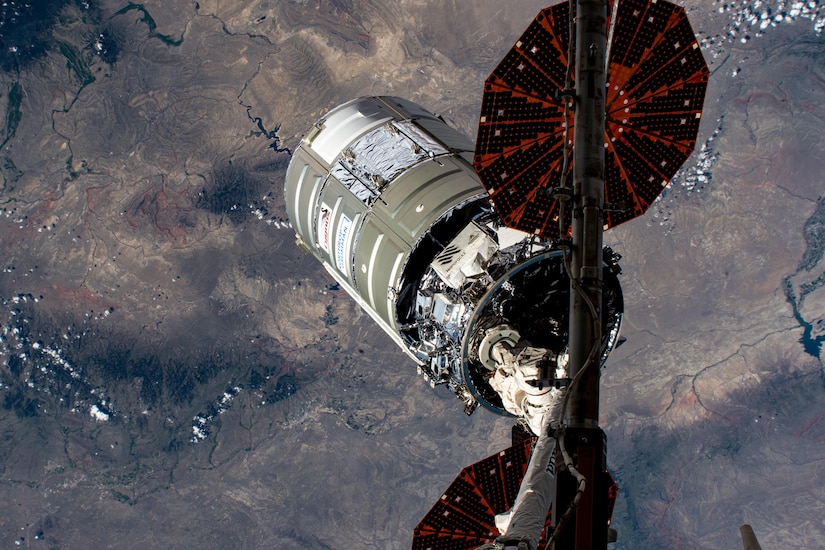 The organization also analyzes how the capability of the supply chain matches up with the requirements for additively manufactured components, he said.
Education, talent management, and the transition of new technologies from research and development to production are other important aspects of America Makes, he said.
Another ManTech-guided entity that accelerates manufacturing innovation is the Joint Defense Manufacturing Technology Panel, which serves to ensure coordination and collaboration across ManTech.
Panel members include the directors and senior managers of each ManTech program including the Army, Navy, Air Force, Defense Logistics Agency, Missile Defense Agency, and the Office of the Secretary of Defense,
The panel is chartered to identify and integrate joint requirements, conduct joint program planning, and develop joint strategies.
The panel's mission is to reduce the acquisition and supportability costs of defense weapons systems, reduce manufacturing and repair cycle times across the life cycles of such systems, and transition manufacturing research and development processes into production.
ManTech is a leading vehicle driving the advancement of critical manufacturing technologies that support our national security, along with growing manufacturing ecosystems that underpin U.S. supply chains. These efforts together are helping the U.S. to build a resilient manufacturing economy and lead in global competitiveness.